Animal Studies, Wildlife & Conservation
Animal Studies qualifications in Wildlife Rehabilitation Studies, Sustainable Wildlife Conservation and Biodiversity Management, African Wildlife Management, Zoology, and Marine Biology and Ocean Conservation Studies. These Awards and Diploma qualifications are available at Level 3.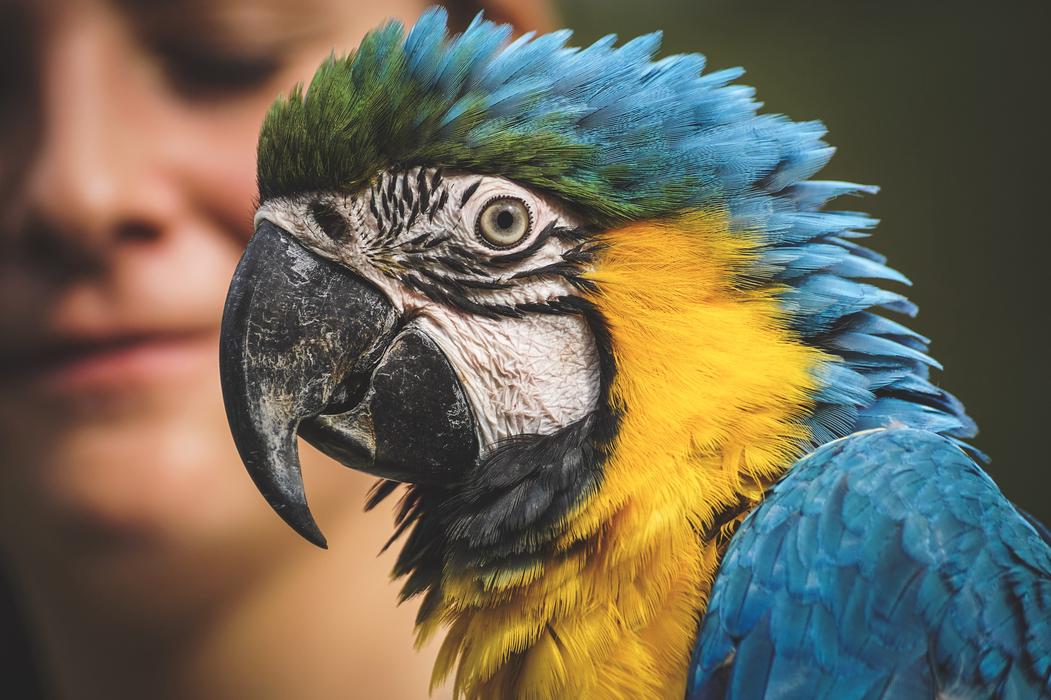 Who are these Animal Studies qualifications for?
These qualifications enhance a learner's job prospects and provide the underpinning knowledge for a successful career in the animal care sector and who have a strong interest in pursuing a career in zoology, zookeeping, or related fields. The Level 3 Award-sized qualifications include Reptile Studies, Birds of Prey Studies, Aquatic Species Studies, Bird Species Studies, Carnivore (Big Cat) Studies, Farm Animals, Elephant Studies, and Primate Studies. The Level 3 Diploma-sized qualification is Zoology is a substantial qualification which may also serve as a foundation for further studies in higher education, such as a bachelor's degree in zoology. These valuable qualifications can open doors to various career opportunities within the broader realm of animal science and conservation, covering animal biology, anatomy, physiology, taxonomy, and ecology. Learners enrolled on these qualifications are eligible to apply for fellowship of the Zoological Society of London (ZSL).
About these Qualifications
Learners enrolled on these qualifications are eligible to apply for fellowship of the Zoological Society of London (ZSL). Each individual qualification is detailed below:
GA Level 3 Award in Aquatic Species Studies
Ref: 603/7699/5
GLH: 70
TQT: 100
Minimum Age: 16
Method of Assessment: Portfolio of evidence
GA Level 3 Award in Bird Species Studies
Ref: 603/7700/8
GLH: 75
TQT: 100
Minimum Age: 16
Method of Assessment: Portfolio of evidence
GA Level 3 Award in Carnivore Studies: Big Cats
Ref: 603/7701/X
GLH: 70
TQT: 100
Minimum Age: 16
Method of Assessment: Portfolio of evidence
GA Level 3 Award in Elephant Studies
Ref: 603/7703/3
GLH: 80
TQT: 100
Minimum Age: 16
Method of Assessment: Portfolio of evidence
GA Level 3 Award in Farm Animal Studies
Ref: 603/7708/2
GLH: 80
TQT: 100
Minimum Age: 16
Method of Assessment: Portfolio of evidence
GA Level 3 Award in Primate Studies
Ref: 603/7710/0
GLH: 70
TQT: 100
Minimum Age: 16
Method of Assessment: Portfolio of evidence
GA Level 3 Award in Reptile Studies
Ref: 603/7711/2
GLH: 80
TQT: 100
Minimum Age: 16
Method of Assessment: Portfolio of evidence
GA Level 3 Award in Zoo Animal Nutrition
Ref: 603/7723/9
GLH: 100
TQT: 120
Minimum Age: 16
Method of Assessment: Portfolio of evidence
GA Level 3 Award in Birds of Prey Studies
Ref: 610/0139/9
GLH: 80
TQT: 100
Minimum Age: 16
Method of Assessment: Portfolio of evidence
GA LEVEL 3 DIPLOMA IN ZOOLOGY
Ref: 610/0055/1 GLH: 260 TQT: 370 Minimum Age: 16 Method of Assessment: Portfolio of evidence
Qualification Specifications and Useful Information
Qualification Specifications