Wildlife and Conservation
Conservation qualifications in a wide range of conservation and sustainability-focussed subjects, including restoring and rewilding, wildlife rehabilitation and management, marine-based rescue and ocean conservation, and conservation science. These Awards and Diploma qualifications are available at Level 3.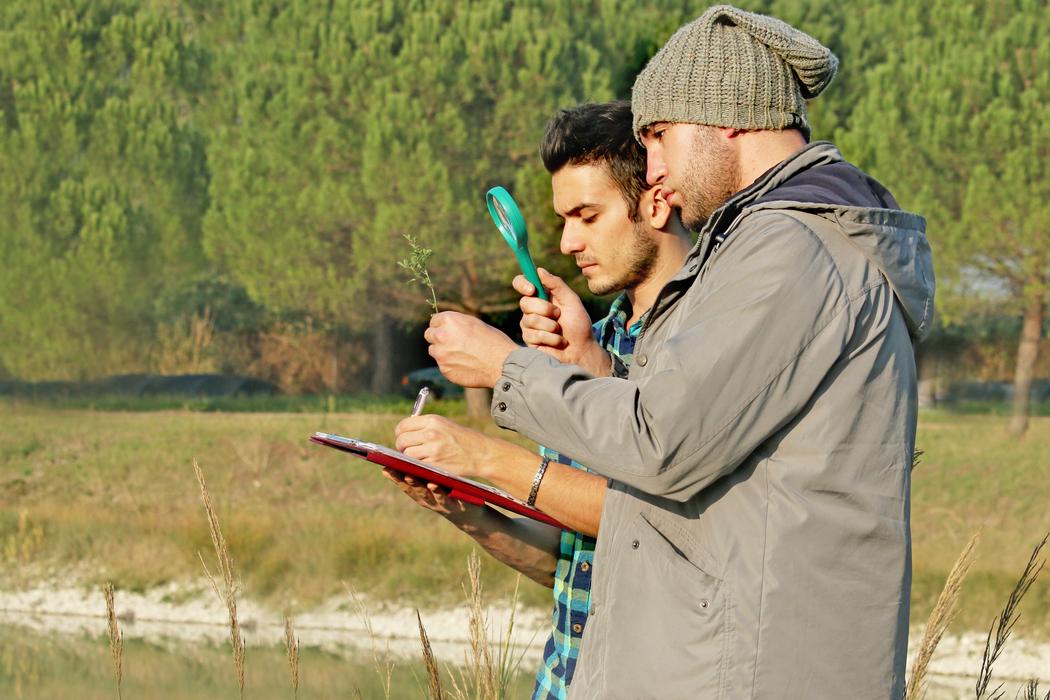 Who are these qualifications for?
These qualifications are ideal for individuals who are passionate about environmental conservation and seek to make a positive impact on the natural world. Learners may be working, or interested in working, in a range of careers involving the management and conservation of wildlife populations, rehabilitating and caring for injured or orphaned wildlife, protecting marine life and habitats, ocean conservation, the conservation of captive animal populations, engaging local communities in conservation efforts, rehabilitating and caring for injured or orphaned wildlife, mapping and analysing ecological data, and conducting research and implementing evidence-based conservation strategies. These qualifications focus on long-term sustainability and promoting ethical and sustainable practices, providing learners with the necessary expertise to pursue meaningful careers in sustainable practices, ecology, and conservation.
About these Qualifications
GA LEVEL 3 AWARD IN MARINE ANIMAL RESCUE STUDIES
Ref: 610/2219/6 GLH: 90 TQT: 120 Minimum Age: 16 Method of Assessment: Portfolio of evidence
GA LEVEL 3 DIPLOMA IN MARINE BIOLOGY AND OCEAN CONSERVATION STUDIES
Ref: 610/0262/8 GLH: 280 TQT: 380 Minimum Age: 16 Method of Assessment: Portfolio of evidence
GA LEVEL 3 AWARD FOR MARINE CONSERVATIONISTS
Ref: 610/2575/6 GLH: 80 TQT: 120 Minimum Age: 16 Method of Assessment: Portfolio of evidence
GA LEVEL 3 DIPLOMA IN SUSTAINABLE WILDLIFE CONSERVATION AND BIODIVERSITY MANAGEMENT
Ref: 610/0048/3 GLH: 300 TQT: 400 Minimum Age: 16 Method of Assessment: Portfolio of evidence
GA LEVEL 3 AWARD FOR REWILDING AND RESTORATION MANAGERS
Ref: 610/2617/7 GLH: 80 TQT: 120 Minimum Age: 16 Method of Assessment: Portfolio of evidence
GA LEVEL 3 AWARD FOR COMMUNITY-BASED CONSERVATIONISTS
Ref: 610/2572/0 GLH: 80 TQT: 120 Minimum Age: 16 Method of Assessment: Portfolio of evidence
GA LEVEL 3 AWARD FOR CONSERVATION SCIENTISTS
Ref: 610/2577/X GLH: 80 TQT: 120 Minimum Age: 16 Method of Assessment: Portfolio of evidence
GA LEVEL 3 AWARD IN GIS MAPPING FOR ECOLOGISTS
Ref: 610/2616/5 GLH: 80 TQT: 120 Minimum Age: 16 Method of Assessment: Portfolio of evidence
GA LEVEL 3 DIPLOMA IN AFRICAN WILDLIFE MANAGEMENT
Ref: 610/0056/2 GLH: 275 TQT: 375 Minimum Age: 16 Method of Assessment: Portfolio of evidence
GA LEVEL 3 DIPLOMA FOR ZOO ANIMAL CONSERVATIONISTS
Ref: 610/2252/4 GLH: 380 TQT: 500 Minimum Age: 16 Method of Assessment: Portfolio of evidence