GATE - Gatehouse Awards Test of English
The Gatehouse Awards Test of English (GATE) assessments are available online at three CEFR levels: B1, B2 and C1. Available from September 2023.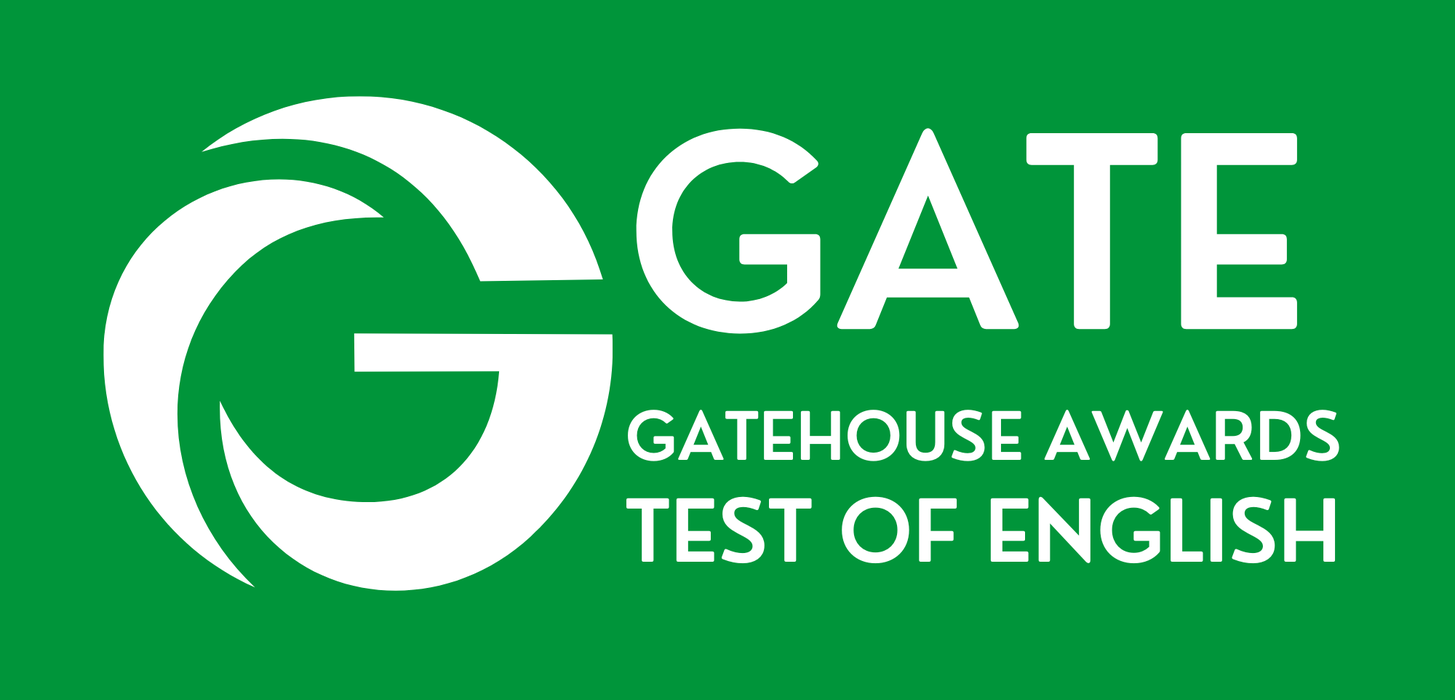 About Gatehouse Awards Test of English (GATE)
The Gatehouse Awards Test of English (GATE) is designed to assess English language proficiency across four skills: speaking, listening, reading, and writing. GATE is non-regulated and available outside of England, and is mapped to the following Common European Framework of Reference for Languages (CEFR) levels: B1, B2, and C1. GATE certification opens doors to various opportunities, such as career advancement and professional development. It can also be used to evaluate progress and language proficiency in a range of academic and non-academic contexts. Features of the Gatehouse Awards Test of English (GATE)
available online
-
candidates can take the test from any location in the world
available on demand
-
centres can book the test anytime, with no set exam windows
electronic certificates
-
available to download by centres and candidates the moment the results are issued
valid and reliable certification
-
the test is developed, assessed and quality assured by Gatehouse Awards assessment specialists with years of experience in the field of English language testing
GATE Levels and Preparation Guidance
GATE assessments are available at three different levels, which are designed to reference the B1, B2 and C1 descriptions of language proficiency in the Common European Framework Reference for Languages (CEFR). Candidates can use the 'GATE Placement Test' link below to see which GATE level assessment they should take. Sample papers are available for teachers and candidates to practice and prepare for the GATE examinations. The listening, reading and writing components are only available online, and you will need to download SEB software first to access them (you will see the link when you click on your exam). To see the speaking exam format, download the paper based Speaking Examination Booklet Sample (below).
GATE PLACEMENT TEST
GATE B1
Candidates can understand points about family, work, school or leisure, deal with most travel situations, create simple texts on topics of personal interest, and briefly describe experiences, events, dreams, opinions and plans.
GATE B2
Candidates can understand the main ideas of a complex text such as a technical piece related to their field, interact spontaneously without too much strain and produce a detailed text on a wide range of subjects.
GATE C1
Candidates can understand a wide range of longer and more demanding texts or conversations, easily express a range of ideas, effectively use the language for social, academic or professional situations and create well-structured and detailed texts on complex topics.
GATE Useful Documents
Information and Guidance for Candidates
Information and Guidance for Centres